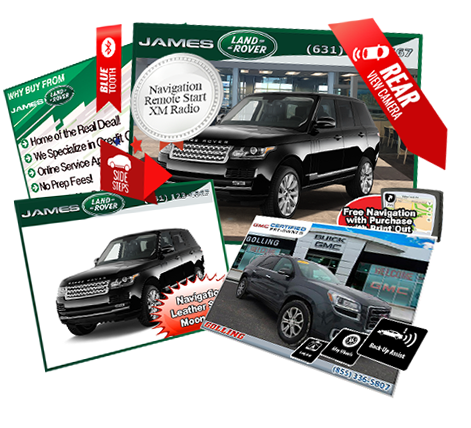 Smartmarks
Your vehicles' top features displayed like never before. Why be one more when you can be so much more?
Customized backgrounds and Watermarks build your brand and provide a unique appeal.
Your vehicles will display their most outstanding options with our Featured Highlights.
Your key dealer strengths are displayed prominently in our Why Buy slides.
Exact color-matching and fully detailed features effectively capture the buyers' interest!
Endless combination possibilities for ultimate appeal!
Combine it with our ProShots service for maximum effect!.